1.

View your licensed data

Upon logging in, your deliveries and API access is displayed.
Review your subscriptions and deliveries.
View metrics about API usage and daily changes to your data.
Drill into contract details to see your access.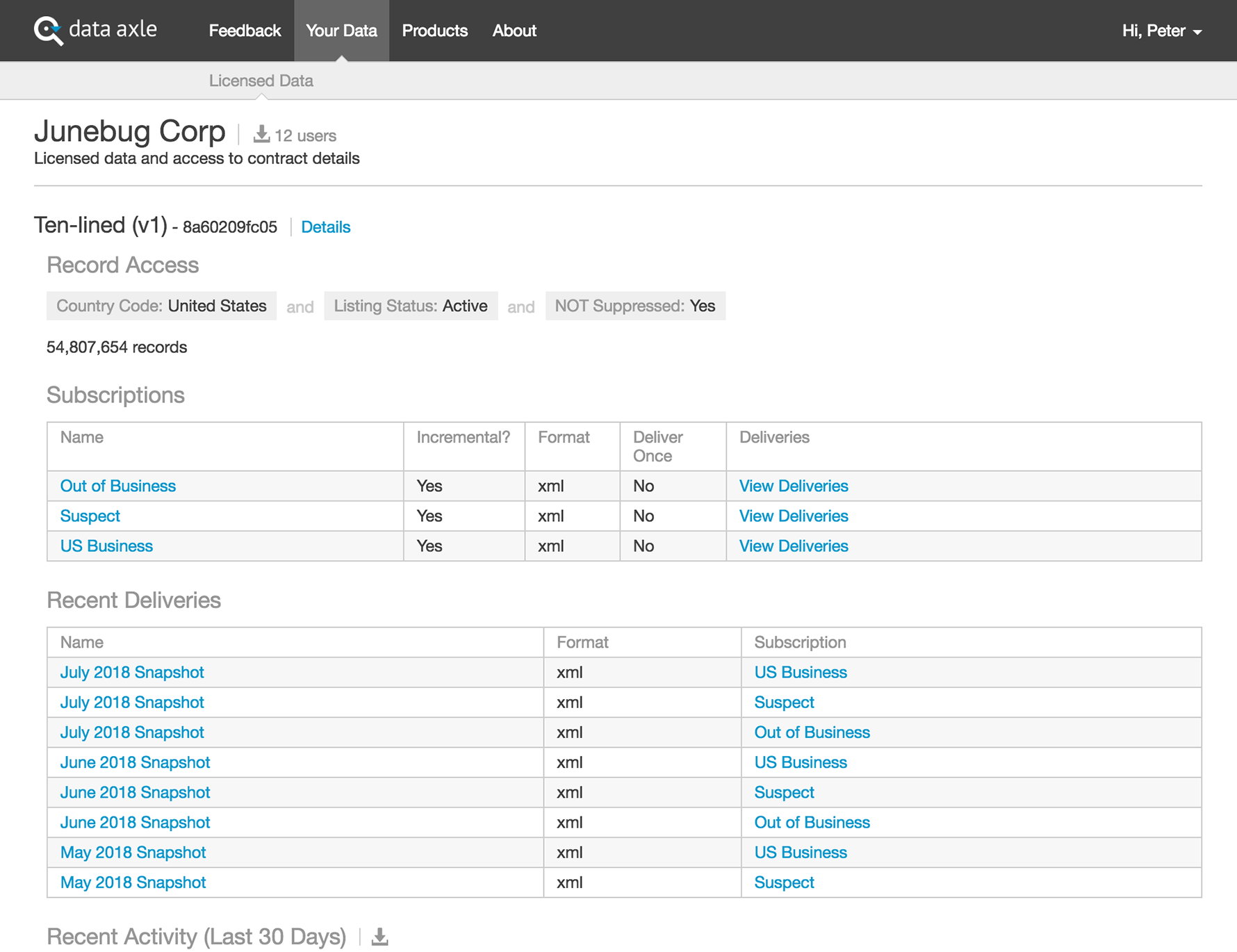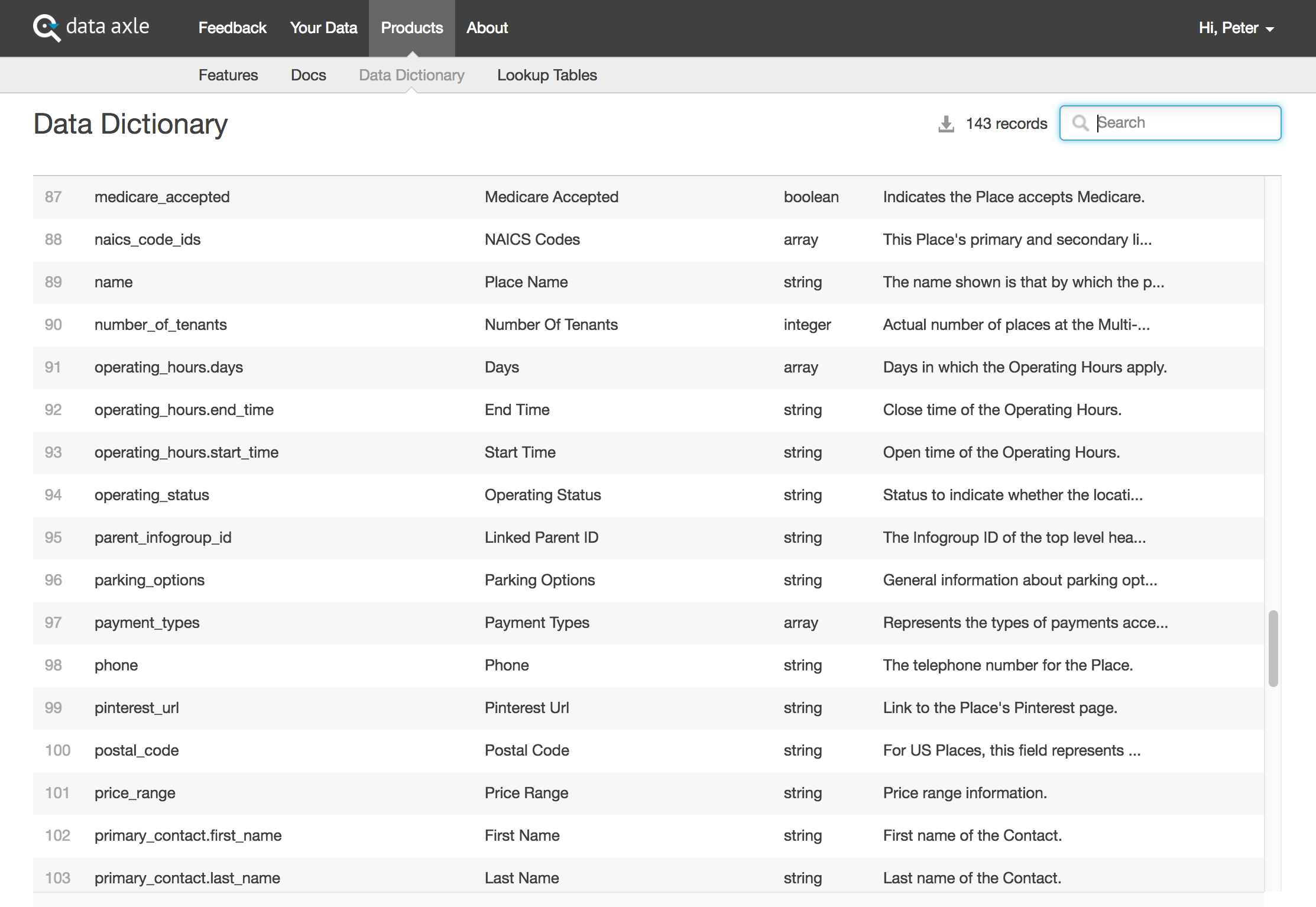 2.

Data Dictionary

Learn about available fields with the Data Dictionary.
Search the list of available fields.
Browse data types and descriptions for each attribute.
Click on a row to view real-time fill rates and possible values.